You might find yourself wanting to make sushi at home – but not sure how to handle raw fish. Getting sushi grade fish might not be an easy task, and handling it requires special care.
You can't have raw fish if you are pregnant, and even if all the above is checked – it is simply a bit expensive. So if you are looking for a alternatives to raw fish in your sushi – here are a few recipes for you!
#1 – 'Canned' spicy tuna sushi roll (with a twist)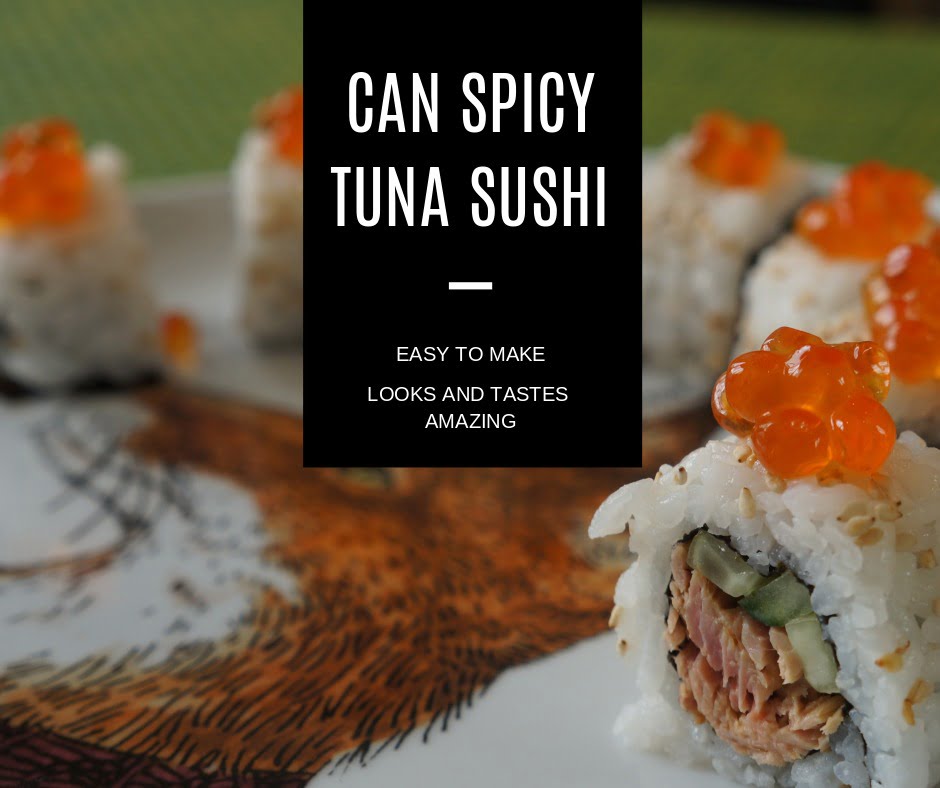 Containing no raw fish at all makes it much easier to prepare, and a lot cheaper making it a great opportunity for novice sushi makers out there. So go see if you have any tuna cans at home, and start making your own canned spicy tuna roll.
#2 – The 'California Roll'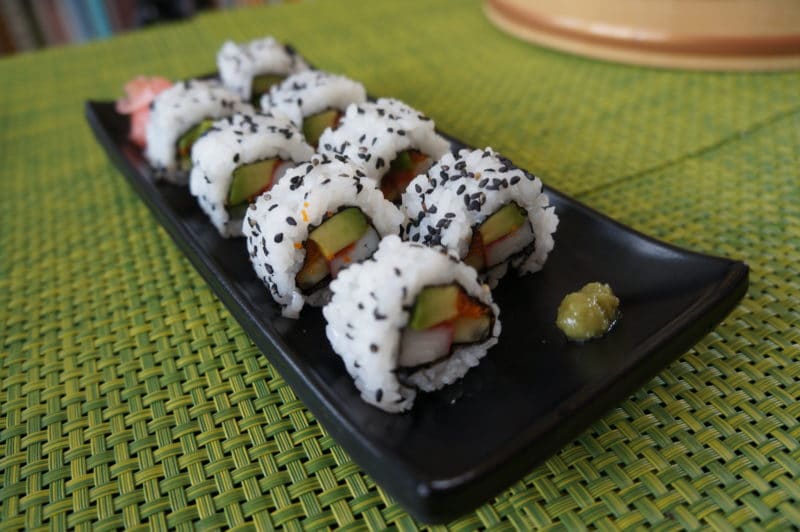 Possibly the most popular sushi roll outside of Japan. It features 'Surimi sticks', which is a crab imitation made of fish. It's high in protein and free of any raw fish risks. It's very affordable and can last much longer than raw fish in your fridge. Read more about 'California Roll' and how to make it.
#3 – Smoked salmon Nigiri sushi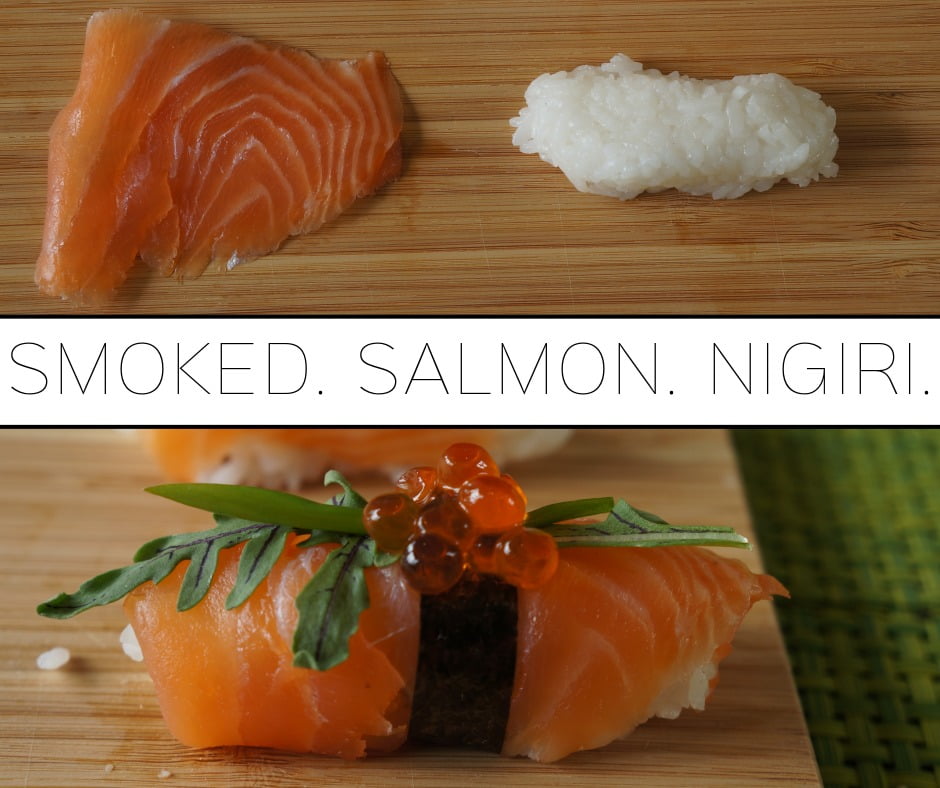 There are many reasons why you may choose to make your nigiri sushi with smoked salmon instead of raw. Smoked salmon is significantly cheaper, easier to come across (you can probably find it in your neighbourhood super-market).
#4 – Spam Musubi sushi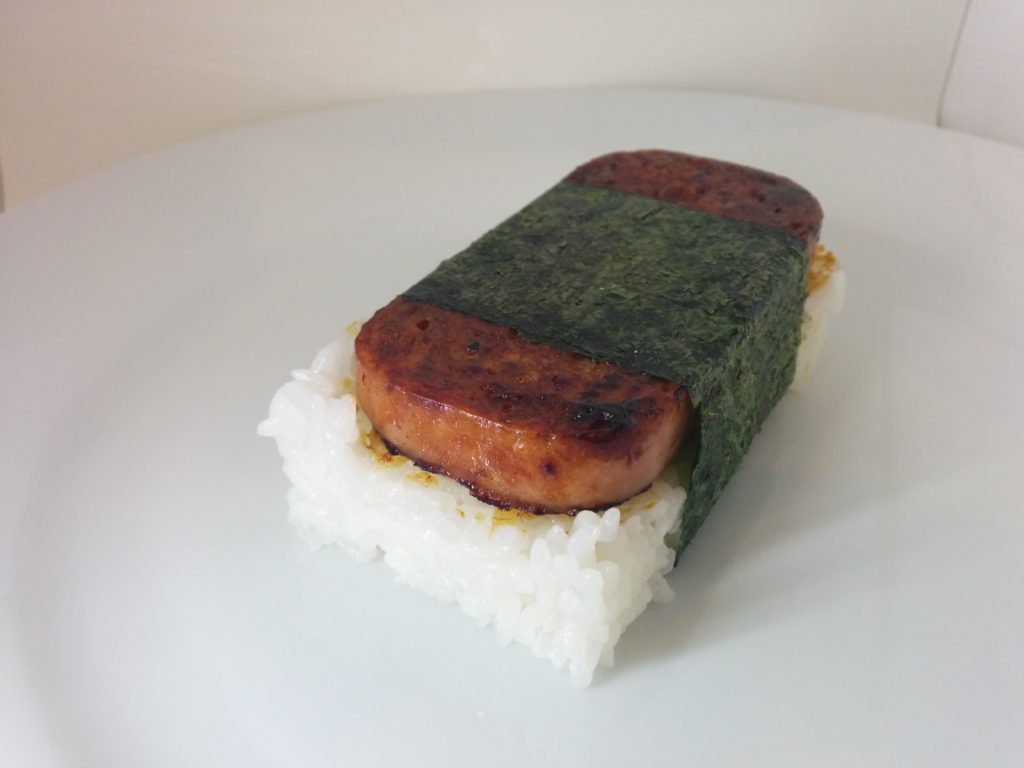 Spam musubi is traditional Hawaiian dish is so tasty and easy to make it's silly. The main ingredient is, well, spam! Spam, spam spam. You can't possibly be afraid of making that.
#5 – Spicy (canned) tuna Onigirazu sushi sandwich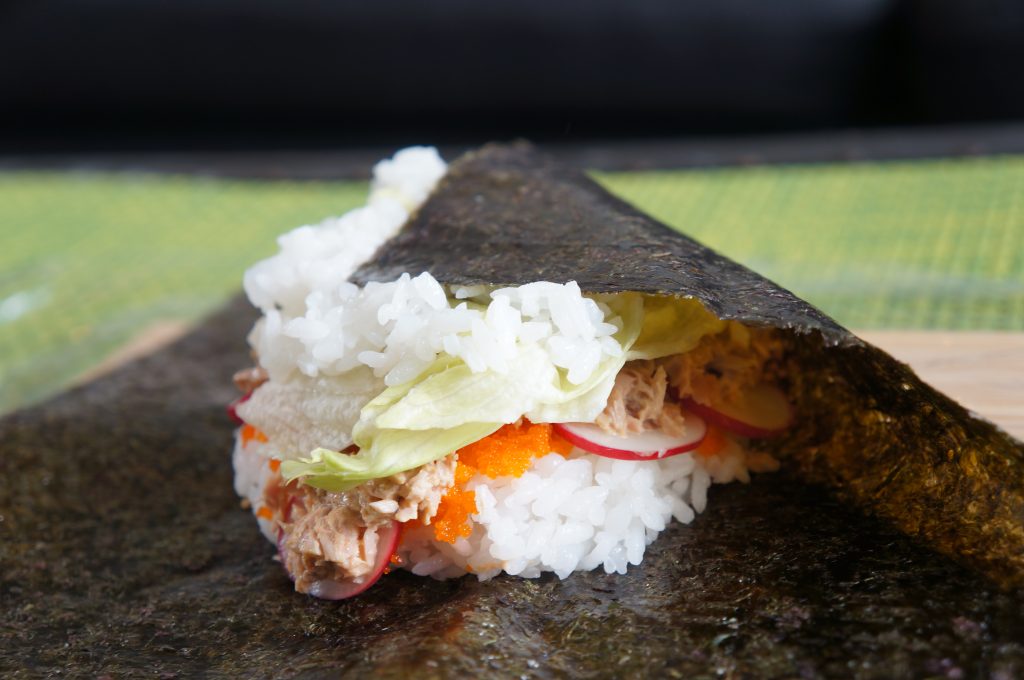 Onigirazu is not exactly your common sushi, it's not really a sandwich either. It's, something in between. In a good way. The following recipe is a great idea for a snack for the road, or a day in school / office. You can change almost every ingredient included to suit your preferences and desires so please – go wild.
#6 – Smoked salmon Gunkan Sushi with Tobiko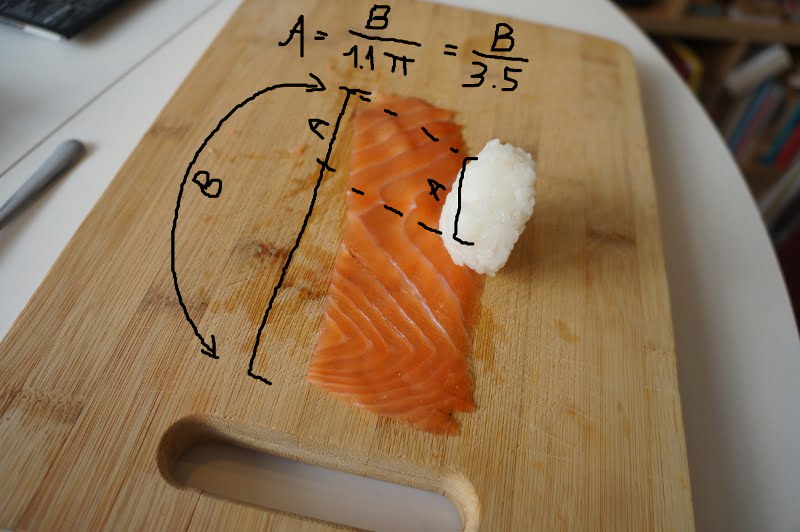 This recipe is perfect for those who do not like raw fish in their sushi, or simply can not get any. It is simply to make and quite delicious!
#7 – Caterpillar sushi roll recipe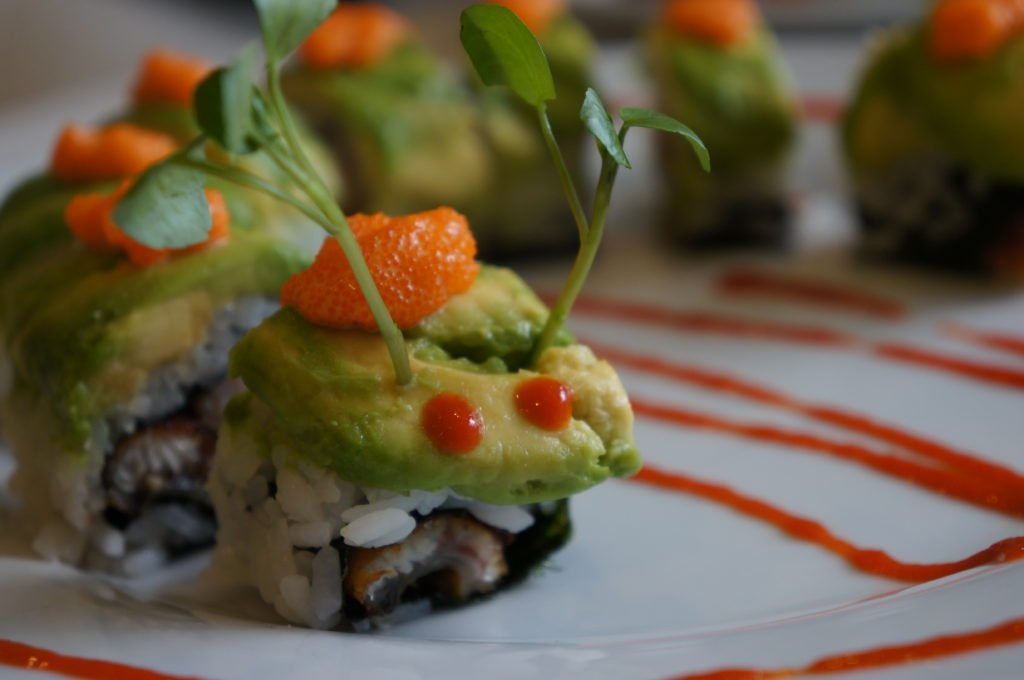 This magnificent beast of a roll is beautiful, tasty and has no raw fish in it. Technically.
#8 – Smoked salmon sushi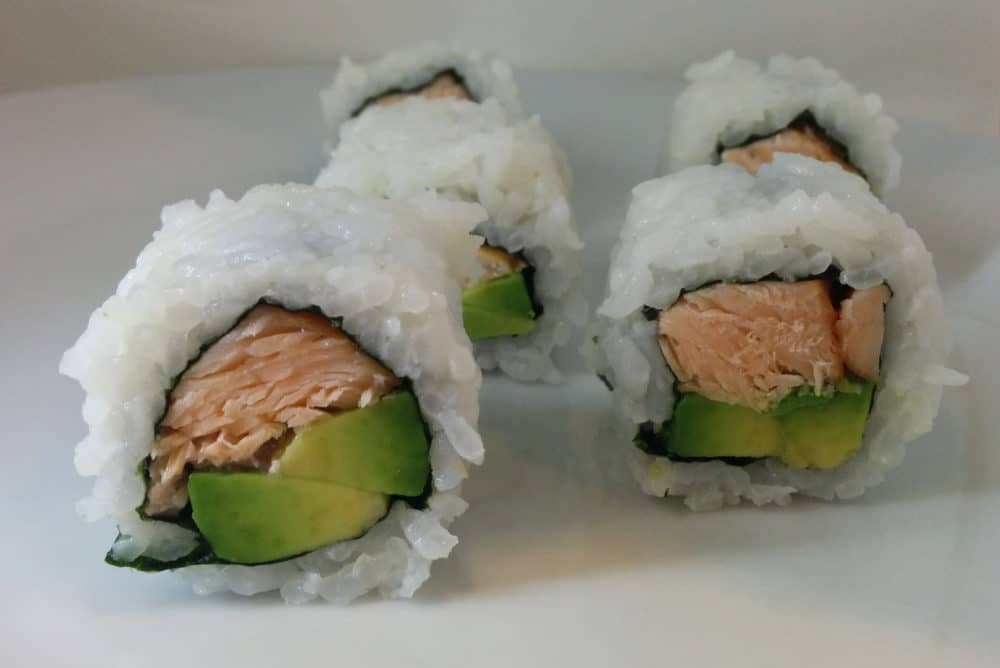 This is a very simple recipe, great for beginners. Smoked salmon is significantly cheaper and easier to come across than sushi grade fish so you can go wild with this one. So, let's make Smoked Salmon sushi!
#9 – Pâté, lettuce, shrimp –  The 'PLS roll'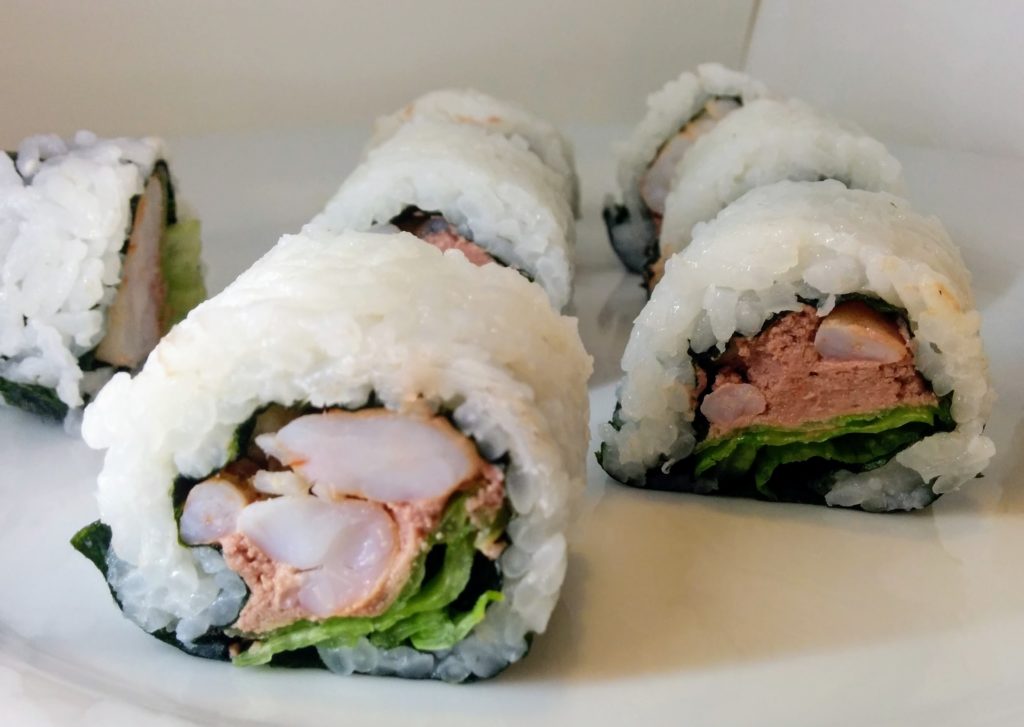 Ooooh yes! PLS roll is the best combination you can get without any raw fish at all. This sushi is awesome, so creamy and delicious. Just, just try okay?
#10 – Epic bacon roll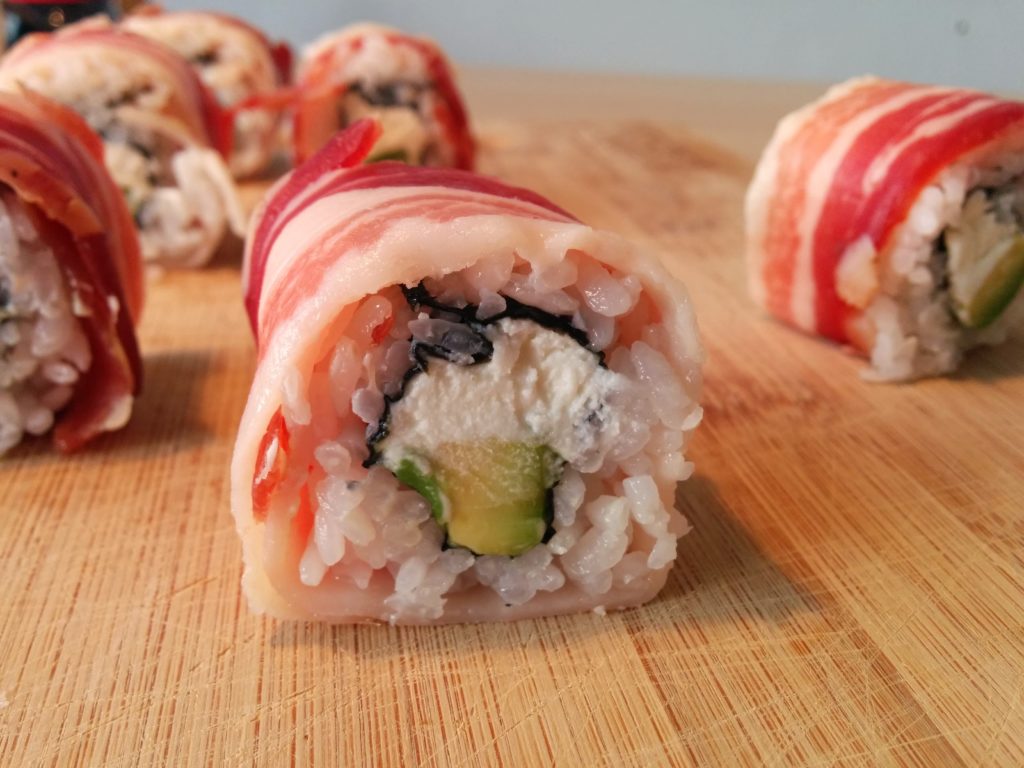 Which do you like better, bacon or sushi? From now on you no longer have to choose! Introducing the Epic Sushi roll: Deliciously filled with cream cheese and avocado and wrapped with RAW bacon on the outside. Simply awesome. Check out the Epic roll here!
Talk to us!
And tell us which roll from the list is your favourite – comment us below or socials with us on our Facebook page.