What's Kewpie Mayonnaise?
Kewpie mayo is a special type of Japanese mayo. Arguably the best mayo you will taste, Kewpie is made with the combination of egg yolks, vegetable oil, monosodium glutamate, spice and seasoning, all in a mixture of apple vinegar. Kewpie mayo is by far different from regular mayonnaise. The remarkable traditional Kewpie mayonnaise has been able to shrug off competitions with the quality it delivers when used in various recipes. Its richness, texture, and savory flavor make it the right choice for every chef.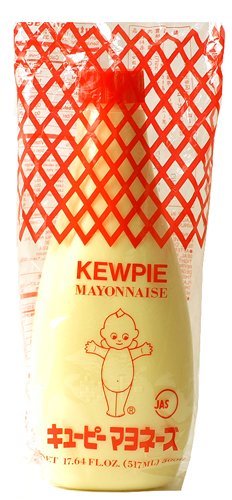 Sushi's is best served when sriracha is combined with Kewpie mayo. This combination produces a lustfully delicious Sushi that you will not forget in a rush. You can also combine Kewpie mayo with soy sauce, wasabi, rice wine vinegar, miso, garlic, ginger and karashi (Japanese hot mustard).
Kewpie mayo has a wide variety of food it can blend with and give a great taste. It can go with potato, serve as a sandwich sauce, blend with tuna salad, pancake, make a yakisoba look irresistible, it can also be used with furai, rice ball, salad, it blends perfectly with red shrimp and panko together, it can also be used with fried rice.