Set it up
In front of you there should now be some cucumber sticks, and a nice slice of salmon. Outside of the frame, some ready to use sushi rice. That is all you will need to make this roll.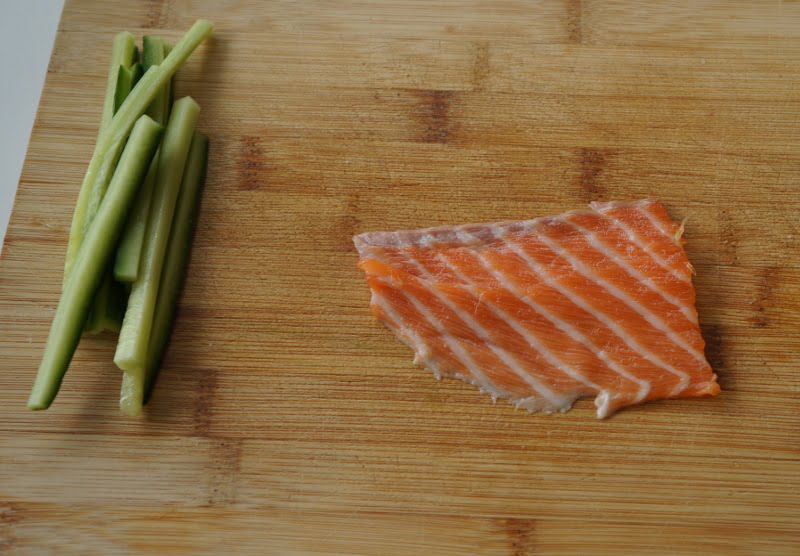 Nori time
Now take a piece of Nori seaweed, and cut it down to the same dimensions as the salmon slice.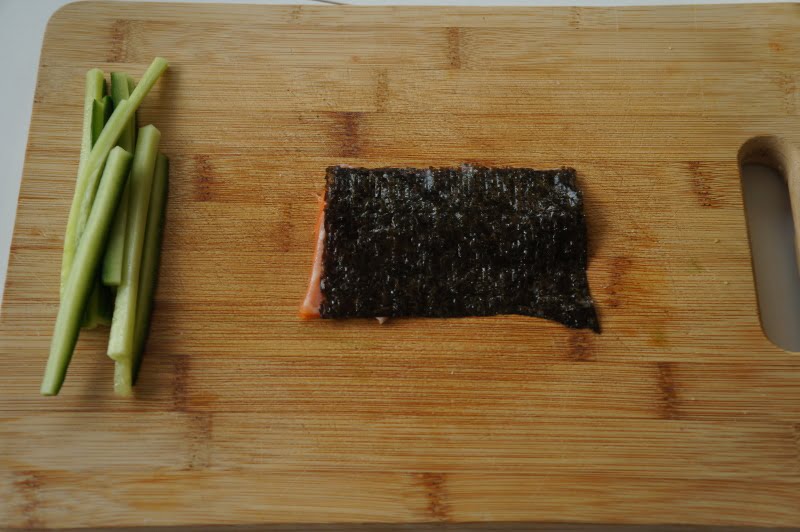 Your salmon slices should be about the same size so it makes sense to cut the nori into equal size pieces in the first place to save time. Make sure you keep the remaining nori in a dry place for later use.
Line-up
Line up your roll fillings in the middle of the roll. Use some rice, that will help even out the center of the roll later, but don't over stuff it with ingredients. Make sure you will be able to close the nori around it. In this case, less is much better than too much.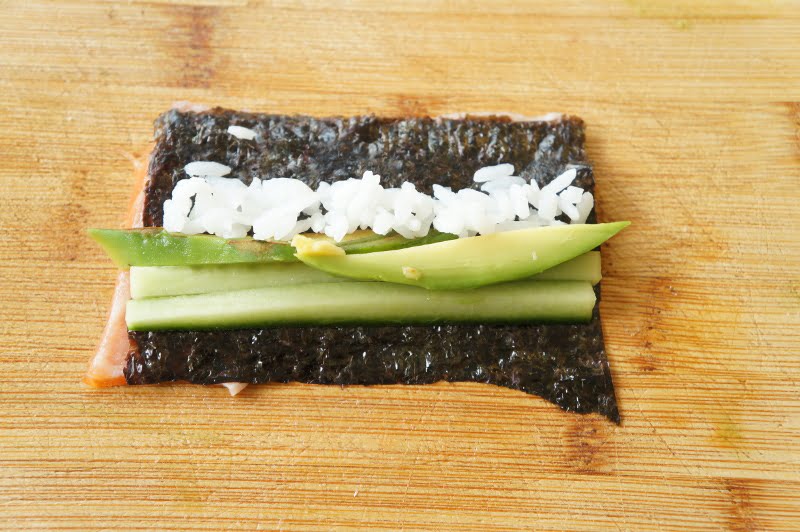 Mat-less rolling
No need for a sushi rolling mat here. With your bare hands, close the salmon tightly around the nori. Make sure when you close it around, that the fish on one side touches the nori on the other side. That helps the roll stay together.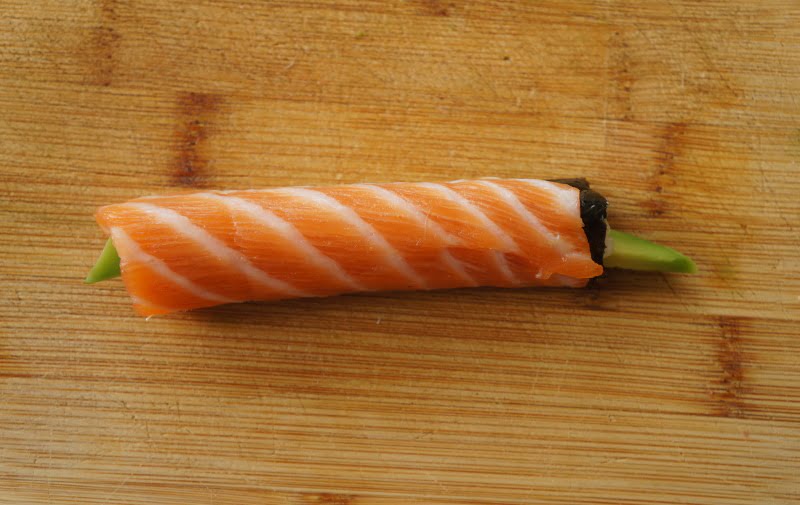 Divide and rule
Use a long, sharp and wet knife to cut the roll to equal pieces. For the best result, cut it down the middle first, and then each half into 2-3 equal pieces. If the roll breaks apart when you cut, try a sharper knife.

One useful trick is to wrap the roll with saran tape and cut through it. That helps holding things together while cutting.
All done
Plating the roll you can add wasabi and pickled ginger to the plate. Nice toppings to this roll could be black sesame and Ikura (salmon roe). Some dipping soy sauce will definitely be required.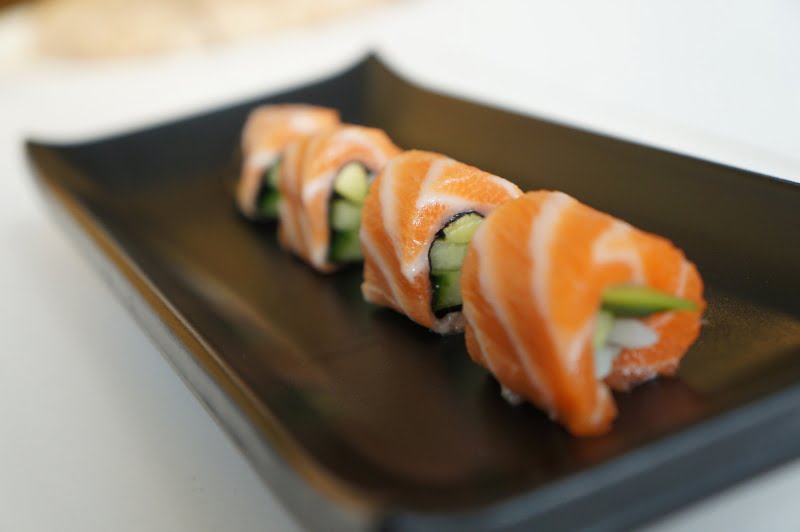 Closing thoughts
If you liked this recipe, check out more recipes below and leave comment. And share. And be happy.