Top 10 Black Friday / Cyber Monday Sushi Deals for 2017
Black friday is almost here, and we have reviewed hundred of Amazon deals to get you the best savings on sushi related products this season. Check out the full list below and come back soon for updates as we will be updating this list with more new savings every day!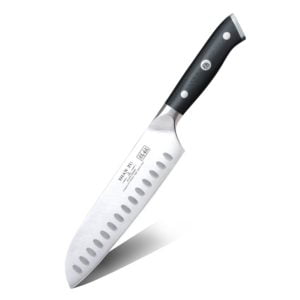 SHAN ZU Santoku Knife 7 Inches High-Carbon High-Chrome Steel Stainless Steel Knives with G10 Handle
Every sushi maker needs a proper knife – this stainless steel knife is now on sale for only $24.00, that's $15.99 off the full price.
Stainless Steel Measuring Spoon Set
For measuring quantities when seasoning for the perfect sushi rice. Sells for $9.56, that's $5.44 off!
Fish Bone Tweezers
Take out the fishbones from your sushi fish without distroying it completely, with these bone tweezers now $17.79 off the list price just $5.60!
Slate Cheese Board Set
Well, this is a cheese set – but could really work nice for serving sushi!
Nonstick Square Griddle Pan
If you want to make Tamago-Yaki (Japnese omelete, commonly used in sushi) you'll need one of these pans
AeroGarden Extra
This is simply a must have for every kitchen. If you can afford it.
Spiral Vegetable Slicer
These are common used in suhsi making to create the garnish served next to it. A very useful prodcut for any sushi maker!
Kitchen Food Scale
Food scale is a must product for anyone closely following recipes – and this one is half price!
Stay tuned for more
Bookmark this page and check back soon – we will be adding more deals as we spot them. Share with a friend who makes sushi – or coment below if you have any questions!