Sometimes, it has to go (in the fridge)
The best thing to do is cover the rice with a wet towel in room temperature and consume within hours from preparation. However, if you have to store rice for more than a few hours, it is best stored in the fridge, covered with a wet towel. When you are ready to use it, the rice may be cold and drier than before.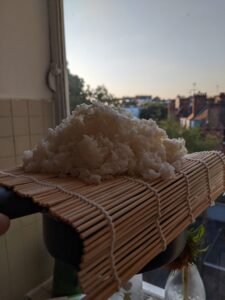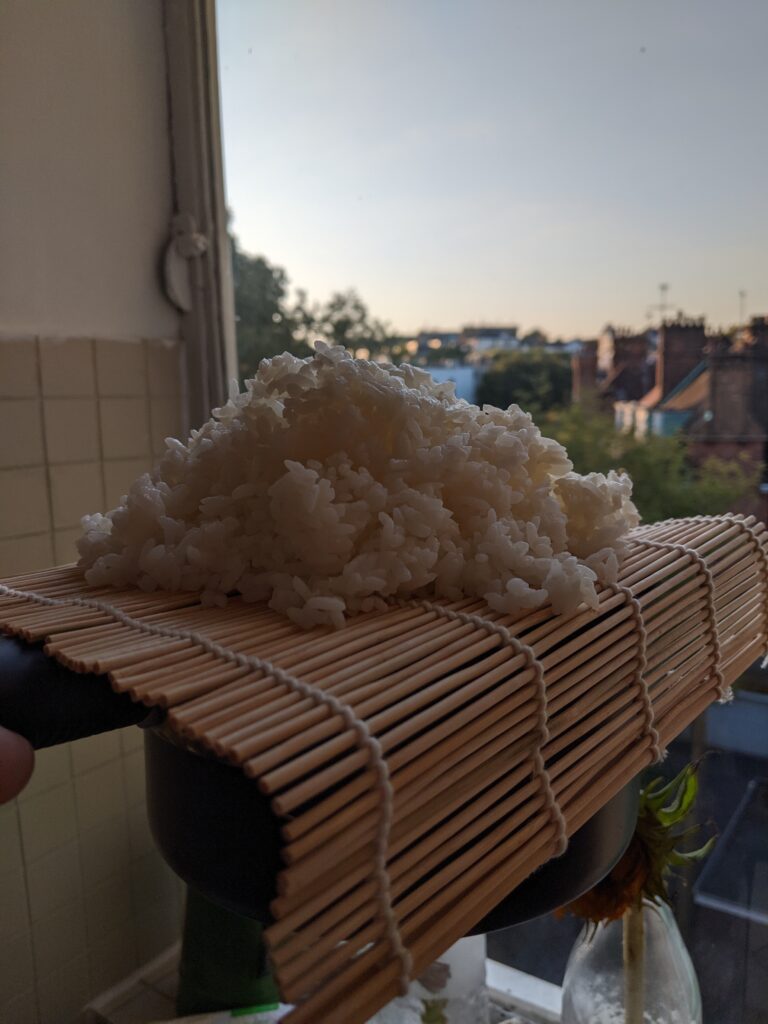 Don't leave it dry
One way you can reheat and re-hydrate the sushi rice is by placing it on the bamboo rolling mat on top of pot with boiling water for 10 minutes (on low heat). This should bring new life to the rice.